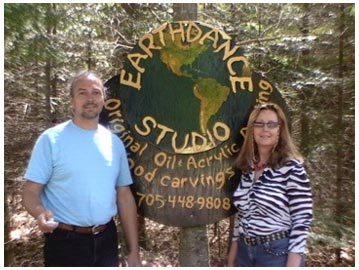 It is my intention to explore through the medium of wood the mystery and magic of the Planet Earth we live on. The sinewy lines of wood speak to me as I gaze at the wood and see what it being called forth.
I am interested in what is both seen and unseen. I also work with paper mache to create unique sculptures. My acrylic paintings depict natural scenes that speak to our souls.
Art can help us to see our connection to the Earth in a more vivid way by understanding we are using materials that come from the Earth that express our relationship to Her.
Welcome to Earthdance Studio.