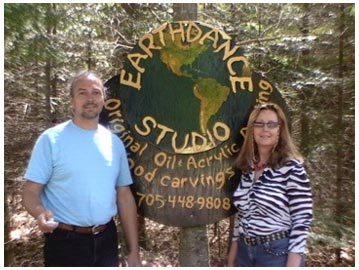 The intention of "EARTHDANCE STUDIO" is to offer a space to discover and discuss artistic creation. The building blocks are colour and sacred geometry – from this all can be created. We remember that we are Light Beings and that all Nature communicates through the Language of Light and Sacred Geometry.

The Studio is a place to come to look at art and contemplate how colour and form affect our lives. We present brightly coloured canvases in oils and acrylics as well as wood carvings that speak to environmental concerns and challenge the Spirit. We remember the gifts of the plants, animals, minerals and trees through painting images celebrating their life.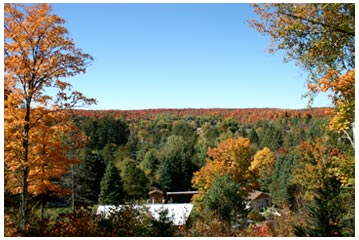 Everything has a frequency and speaks to us through the language of colour. We acknowledge that all of us are artists and like the archetypal symbol of the spider spinning its web we all are spinning our life from the materials the Earth offers.

Our Studio is a place to come to be inspired by the mystery and magic of our colourful world. Nature and Colour heal our Spirit and connect us to Universal Energy where all is possible. We intend to awaken the Soul to Colour and Sound and again Dance with the EARTH creating a world of harmony, peace and artistic beauty.